THE TROMBONE GUY´S STORY
The multiple-award winning performer Elias Faingersh shares his perspective on family life and on his family in particular in a hilarious stand up, framed by the magical sounds of his trombone and loop-machines. On a deeper level, this is a show about what it means to be a son and what it means to be a father, about the similarities between birth and death, about the cyclicity of life and the acceptance of this cyclicity, which is something you might call wisdom. Bonus moments: stories about a Jewish grandma, jokes in other languages that are not lost in translation and a musically illustrated crazy sex scene.
The show premiered at the Gothenburg Fringe Festival in September, 2022.
Written by Elias Faingersh & Keren Klimovsky
Music: Elias Faingerh & Maurice Ravel
Directed and performed by Elias Faingersh
* We'd like to thank Andrew Sym and Matthias Hahne Thorbjörnsson for their directorial tips!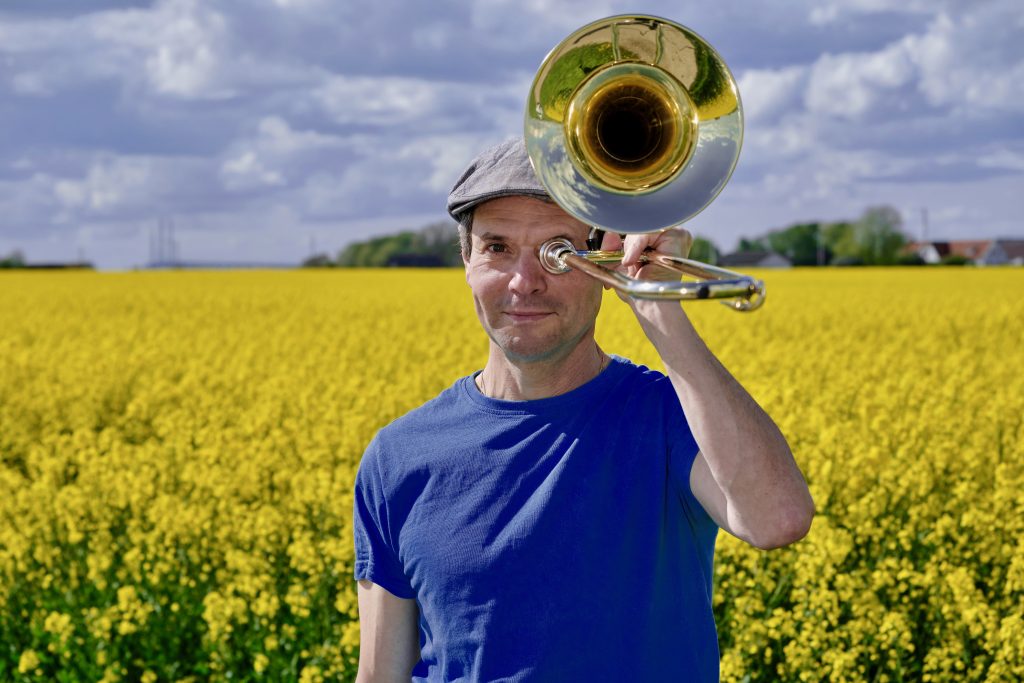 A SOLO FROM THE PIT
A musical stand up
Connecting stories from his life to the operas he was playing at time, the virtuoso trombone player Elias Faingersh plays us through a comedic crash course in finding operatic (and personal) meaning, as he recounts his decision to leave a coveted position at the Metropolitan Opera. Presenting funny scenes from famous operas, Elias reinterprets their plots from the point of view of the young Elias – a twenty-three year old trombone student sitting in the Metropolitan Opera orchestra pit. The amusing, lyrical and sometimes paradoxical readings of Carmen, Tosca, Traviata, Madame Butterfly and Aida are interlaced with the protagonist's personal joys and sorrows and overshadowed by the impending dramatic decision between the secure, stable career of an orchestra musician and the risky future of a solo artist. Faingersh's musical style is unique. He taps, blows and sings into the brass, adroitly flipping it to use a microphone mounted on the back for operatic vocals and hitting foot pedals to loop sound effects. Combining music, comedy and candor, this show is a peek into a composer's mind.

Written by Keren Klimovsky & Elias Faingersh
Directed and performed by Elias Faingersh
Music by Georges Bizet, Giacomo Puccini, Giuseppe Verdi, Christoph Gluck and
Elias Faingersh

Selected Awards:
Grand Prix of the Reykjavik Fringe Festival 2021
Named as "Best of the Fest" by the Orlando Sentinel
Best solo show musical of the Orlando Fringe 2018
The show was selected to perform 10 shows at the Off Broadway SoHo
Playhouse Theater (November, 2018)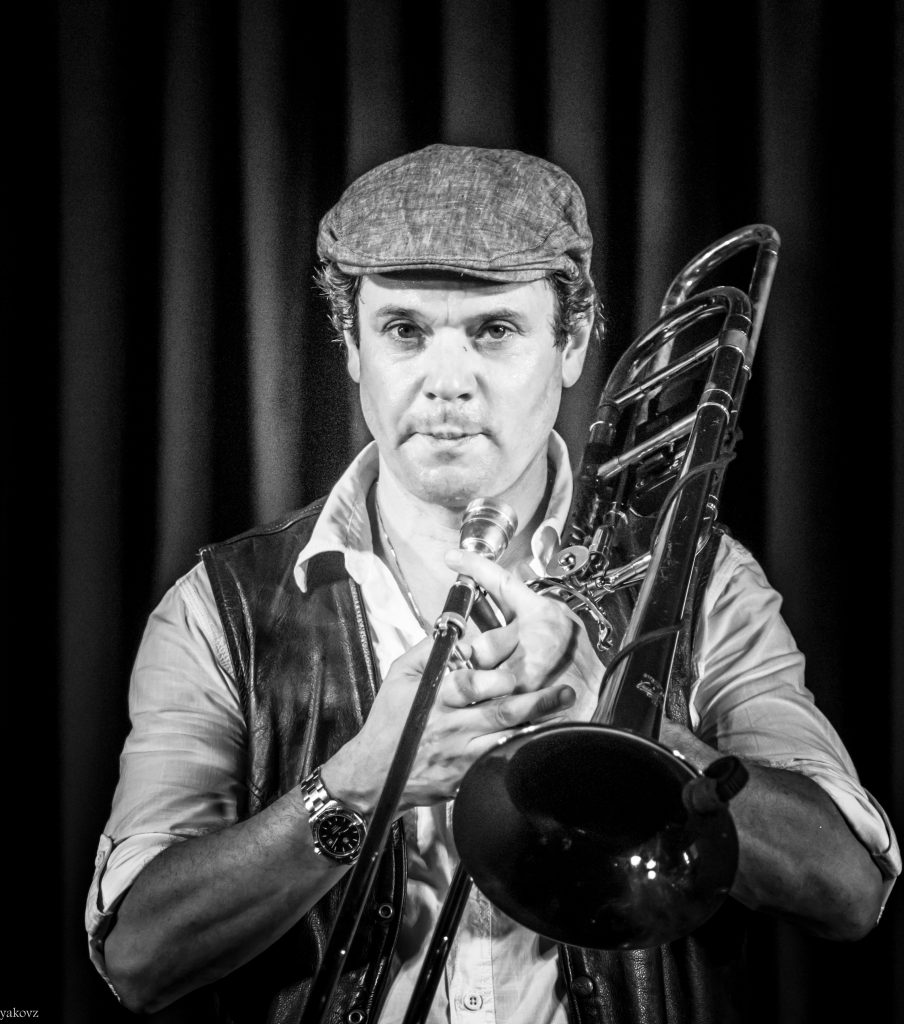 THE SOUNDTRACK OF MY LIFE
A musical cinematographic theatrical extravaganza about the inner "I". A traveling musician's life is told, shown and played through his own eyes. The film covers a period of one year in the artist's life, as he jumps from one place to another, from big concert halls to small jazz clubs, from Canadian highways to narrow streets of Italy, from Urban New York to the Swedish countryside, from the Middle Eastern burning sun to Moscow's lead sky. Tasting different foods and cultures, meeting other musicians, eccentric people and animals, the artist experiences life on the road to the fullest. Yet gradually he discovers that he is not completely alone on this journey… Wherever you go, whatever you do – you hear a voice in your head. A voice that laughs both with you and at you. A voice that cheers you up when you're down and then puts you down when you screw up. The voice that lectures you, teases you, scolds you and compliments you. The voice you can never get rid of. The voice that can be your best friend and your worst enemy. This performance is about the relationship of each one of us with this voice. The show premiered at Palladium, Malmo in May, 2012 and at Stadsteater, Stockholm in November, 2012.

The show was selected to participate in a dozen international theater festivals, including festivals in Macedonia, Bulgaria, Germany, Russia, Ukraine, USA and Israel.

Awards:
Grand Prix for the best performance (ArtOkraina Festival, St. Petersburg, Russia)
Grand Prix for the best performance (Peja, Kosovo)
Best actor award (Bitola, Macedonia)
Best interactive show (Hannover, Germany)
Best Innovative show (Ulaanbaatar, Mongolia)

Performer & director – Elias Faingersh
Concept & text – Elias Faingersh & Keren Klimovsky
Music – Elias Faingersh and Bach-Guno
Camera – Elias Faingersh, Shimon Faingersh & Keren Klimovsky

Materials used in the performance:
Poem by Velimir Khlebnikov
Photography by Andrey Aksionov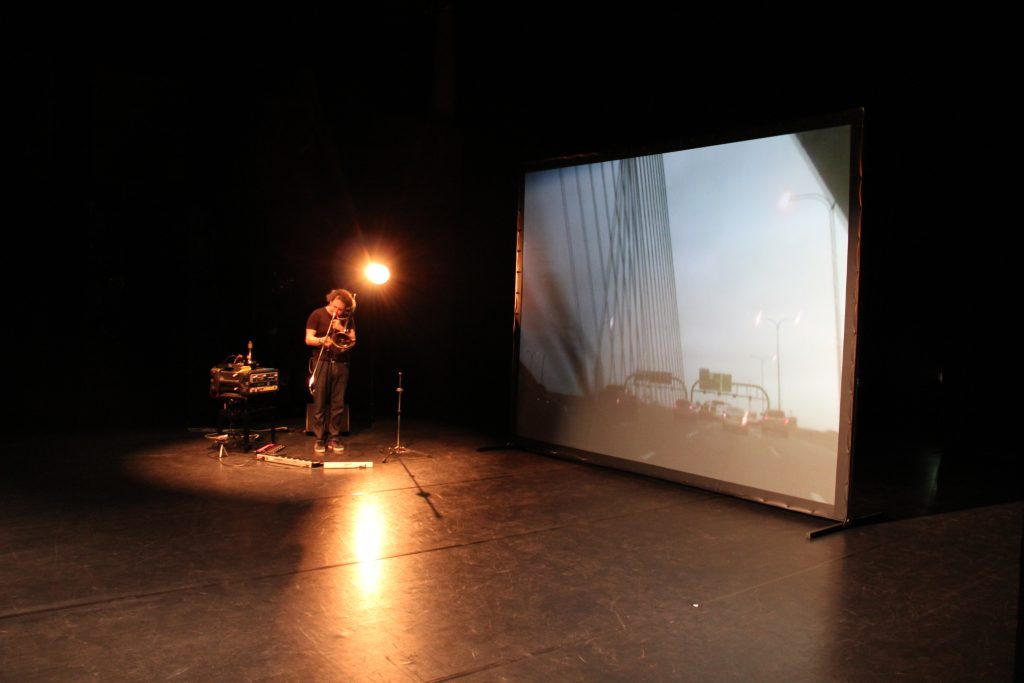 With support from: Malmö stad